Setting up a small room may be challenging without making it seem overcrowded. The size and quantity of pieces of furniture play an essential part in visually expanding the area. Color has the unique potential to alter any environment, and you can establish the ideal ambiance for your space with the correct decision. Moreover, the paint colors and treatments you pick may help visually increase square feet to give the sense of an even expansive room. Here are some paint color ideas for small rooms, which may make them appear much larger.
What color makes a small room look bigger
Several factors influence when choosing paint color for small rooms, such as the orientation of your windows. Dark colors seem best in rooms facing north, whereas light colors look best in rooms facing south. Furthermore, consider the following top five
paint colors that can immediately make any small room look bigger.
White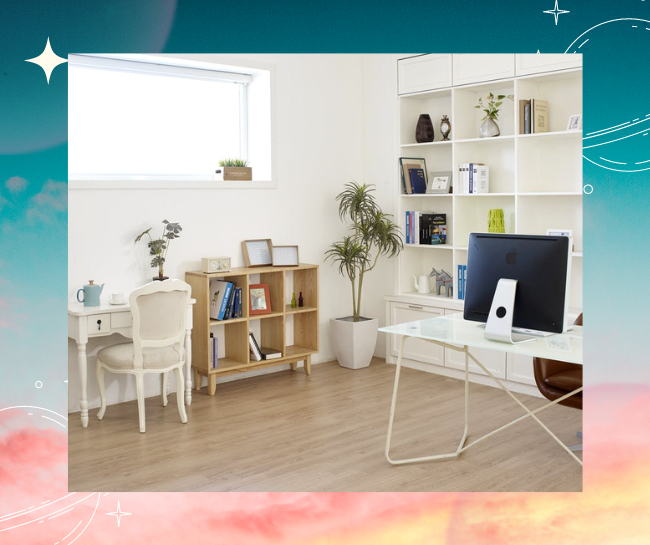 White is an easy option for making a space seem larger. It's no secret that light colors make a room seem bigger, particularly when lit by natural light. Furthermore, it works regardless of your style or space type. White is a fantastic palette to start any décor process, whether it's a contemporary kitchen or modern living room.
Blush Pink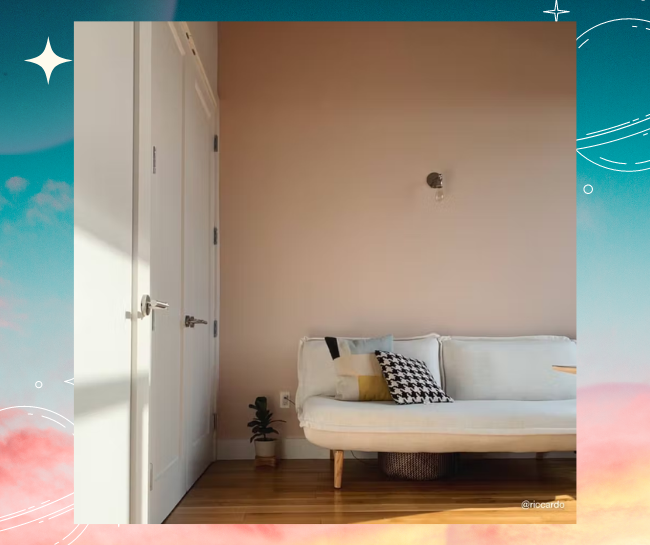 Delicate blush pink can brighten a tiny space and make it seem happy and light—it also looks great at sunset. This color looks best in a setting with plenty of natural light and pairs nicely with light warm neutral tones like beige, sand, and white.
Light Taupe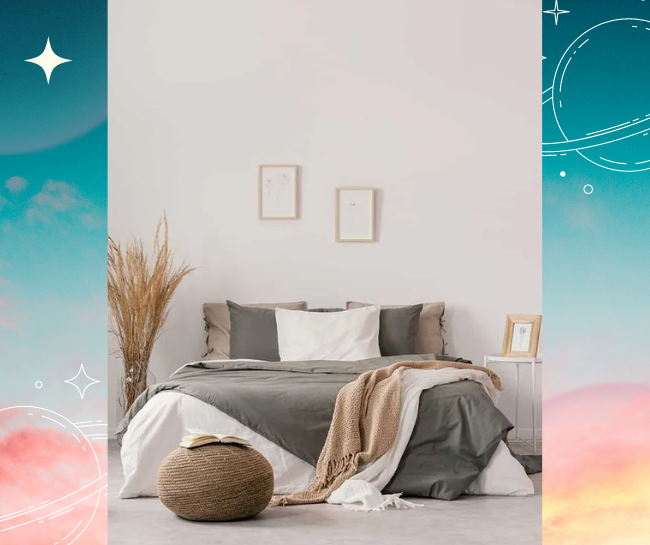 If you don't want to go completely white but still want a light neutral paint color for your room, a light taupe or greige may make a space seem larger and more elegant. This rich color can make a room seem wealthy, so apply it in a room with minimal architectural detail to give it height. 
Cool Gray
A light cool gray is an excellent alternative to white paint color since it may seem fresh and bright without being as harsh as pure white. Cool colors seem lighter and brighter than warm hues, creating the illusion of greater space. Use this hue in a room with moderate lighting to create a friendly yet spacious atmosphere.
Dark Navy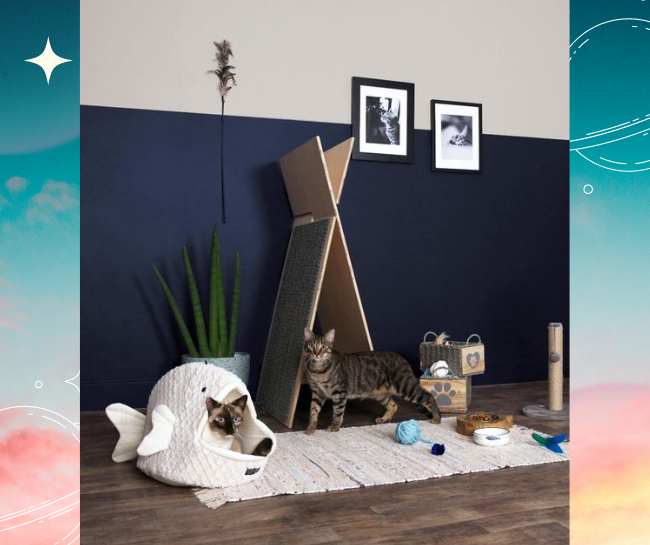 A dark navy color may generate a feeling of depth and make a space appear dramatic and grand in areas with little natural light. If you desire a black room's romantic and intimate sense but aren't ready to commit to a colorless environment, navy is the way to go.
How do you make a small room look bigger with paint
Designing a small room may be difficult. Fortunately, there are several strategies that you may employ to transform the appearance and feel of your rooms from crowded to cozy. Here are the techniques to make your rooms seem more open and welcoming.
If your small room doesn't receive much natural light, you may believe that a lighter hue is the best option. However, darker colors push the borders of the wall out and give a more expansive impression. You may opt for a darker color if you want a bold statement of color, but remember to try it out in your lighting. This may be accomplished by purchasing a couple of sample quantities of your preferred paints and painting a tiny sample on your wall. In addition, because you're likely to rely on artificial lighting in small spaces, it's particularly crucial to consider how the lighting affects the colors and reflections. For instance, darker colors, such as charcoal and gray, may open up a room when coupled with crisp white trim.
💡 If you're trying to convey a sense of authority and knowledge, choose darker shades of color.
Select the best ceiling color
When making a space seem larger, use a ceiling color similar to the walls. Another trick is to paint your furniture, such as cabinets, tables, and floating shelves, the same color as your walls—this will make your walls look taller. Moreover, if you're feeling inventive, a coloring method that, although difficult, might assist in heightening a space with a low ceiling. So, to give the appearance of a higher ceiling, consider increasing the color of your wall up just a few inches onto the ceiling. Then, paint the remainder of the inside of the ceiling white.
💡 Ceiling color can be utilized to alter a room's physical qualities in addition to providing tonal complexity. As an example, light hues can make rooms with low ceilings appear taller, while darker colors can make rooms with high ceilings appear lower, creating a cozier sense in them.
While there are certain fundamental color principles to follow when optimizing tiny spaces, such as avoiding bright paints in light-deprived areas, it doesn't mean you can't experiment with colorful palettes. As per some, a mix of neutral but very contrasting colors may aid in extending a small area. Consider how black-and-white stripes may draw attention to various sections of the body. You may also use high-contrast colors like black and white to give the idea of a larger area.
Choose the right finishing 
Selecting the right finishing for your paint color is another easy technique to fool the eye into thinking the space is bigger. To make the most of a room's limited natural light, use a higher gloss on surfaces that reflect the light. 
Does painting one wall darker make a room look bigger
Several individuals question whether painting one wall in a room different from the rest makes a space seem bigger. It might vary depending on the kind of wall painted and the color palette utilized throughout the room. However, it is possible to build an impression that makes a room seem bigger than it is.
Furthermore, there are a few factors to consider when it comes to paint color ideas for small rooms to make them appear bigger. For instance, you must consider the height of the room's furniture and add extra lighting to a space. After all, you must carefully evaluate how your room will appear overall and how various sections of the room will be influenced.
Things I should consider in picking a wall paint color
Choosing a wall paint color is essential when contemplating paint color ideas for small rooms. Here are five things to consider when picking paint colors for your space.
Lighting
Consider the source of light in the space you're painting. The way a color looks may be significantly influenced by lighting. Also, spaces illuminated by sunlight rather than fluorescent lighting will seem quite different. Even the same hue might appear differently depending on the time of day. That is why it is critical to consider light when choosing paint colors for a small space.
Fixed furniture
The colors in the paint must complement the permanent things in space. Take note of the carpeting, wood finishes, worktops, wallpaper, and any tiling in the room. Although it may seem a no-brainer, many individuals fail to consider permanent furniture. Paint must enhance these things rather than distract from them.
Color shades
All colors have implicit shades, even though they aren't always apparent to the naked eye. For example, all grays have a blue, green, or purple hue. When selecting colors, be mindful that other things or colors in the space may bring out something you didn't expect.
Lasting Impression
Remember that colors may elicit powerful emotions. Generally, when it comes to color, neutrals are a safe bet. However, it is also critical to leave a lasting impression. Hence, consider the tone you want to express as well as the size of the space. Warmer colors help the area seem cozier, but cooler colors may widen the walls of a small room, making it look bigger.
If you need assistance picking paint colors for your room, speak with a color expert to ensure you're getting the right shade.
Do you need help deciding which door to use in your small room? You may read more about it in one of our posts: Space Saving Doors For Small Bathrooms