What is one of the biggest challenges of living in a studio or small apartment? Most residents would undoubtedly answer "closet organization".
Yes, because when the space available is so limited, good storage opportunities can be tricky to find, too.
But it doesn't necessarily have to be that way.
Read on to discover some of the easiest, most clever, and most efficient small apartment closet organization ideas.
Clothes hanging rod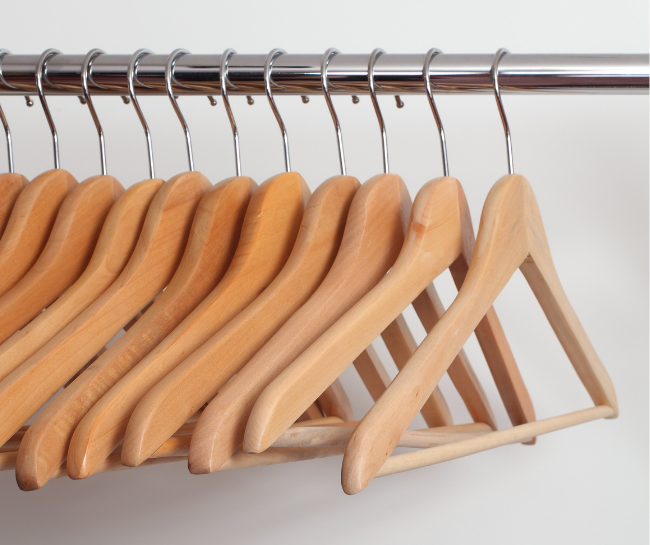 Wall-mounted rods to hang clothes will keep your tiny closet neat and organized.
Because they take advantage of your walls as opposed to your floor space, hanging rods work wonders in small spaces.
Use them for anything from shirts and trousers to jackets, coats, and accessories.
Clothes hooks
Another way in which you can make the most of your walls is by using clothes hooks.
From umbrellas to jackets, from scarves to knitwear, hooks are what you need for storing your bulky items. They come in different sizes and materials so you can find the perfect one for your needs!
Additionally, you could also hang fabric storage organizers from the hooks, which will help you to store more items without buying any more hooks.
💡 The history of the closet traces back to Roman soldiers. They invented the armorium to transport their weapons and armor safely. In the medieval period, wealthy individuals would make cedar wood chests to protect their expensive clothes from moths and mice.
Under-the-bed storage
Another great way to maximize the storage space in your small apartment is by – quite literally – looking under the bed.
No, we're not suggesting checking for monsters, but simply utilizing the space underneath your bed as a storage opportunity.
Of course, though, you'll need to buy a bed that offers this type of storage solution.
Yes, these beds are more expensive than standard ones, but they are totally worth it. They're one of the best ideas for small apartment closet organizations.
Bookshelf storage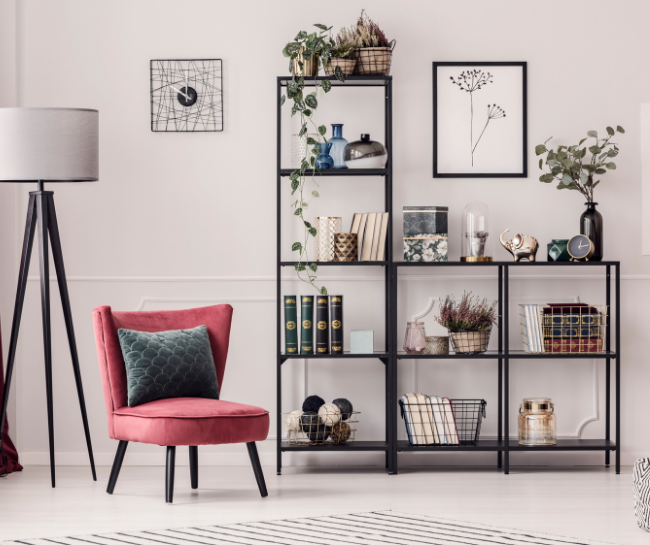 Does your small apartment have a tiny bedroom? Or, perhaps, you live in a studio apartment and don't have an actual bedroom at all?
Then, get yourself a bookshelf that can double as a closet organizer.
You can grab a good-quality, wooden bookcase for less than $50, and use it for both your books and your shoes or other clothing accessories.
Not to mention, it will also function as a lovely piece of décor that you can complement by adding plants and other personalized ornaments.
Pretty nifty, hey?
Who invented the bookshelf 🤔?

Two distinct types arose: shelves built into the walls of libraries of the wealthy, and the freestanding piece of furniture, which became widespread after 1700. French designer Charles Andre Boulle (1642-1732) often is credited with devising the low bookcase.
Over-the-door storage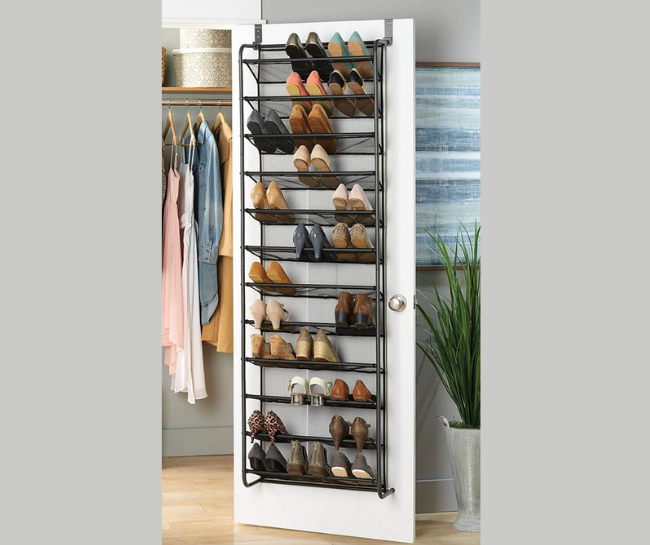 Last but certainly not least, one of the most popular – and efficient – closet organization ideas for small apartments is over-the-door storage.
This is basically a rack – available in lots of different materials, colors, and styles – that you can use to store away items such as underwear, shoes, and accessories.
An over-the-door storage organizer is perfect for the door because it allows you to take advantage of something that your apartment definitely has: a door!
And if you have an actual closet, too, then why not pop a storage rack over its door, too? By doing so, you will pretty much double its storage capacity!
Make the most of any small space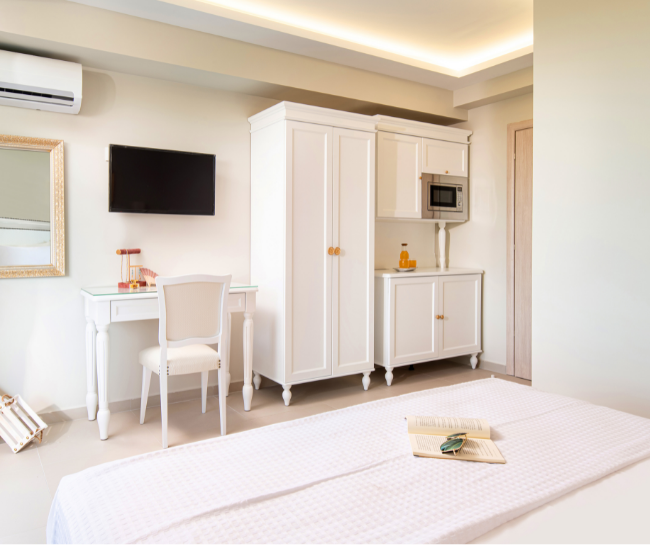 Regardless of how tiny your studio or apartment is, there are lots of cool, clever, and creative ways to keep your clothes, shoes, and accessories organized and out of the way.
From simple clothing rods and hooks to more sophisticated bookcases, from under-the-bed storage boxes to over-the-door racks and organizers, the possibilities are virtually endless!
💡 In Britain and Pakistan, it's common to refer to closets as wardrobes or cupboard. Walk-in closets are referred to as walk-in wardrobes.
If you're struggling with how to use your studio apartment dividers, read this blog > 5 Ways to Use Studio Apartment Dividers To Make The Most Of Your Space.
And for more tips and life hacks on small apartment life, make sure to check out the rest of our blog.