Most people who live in a small studio apartment have one big dream: to carve out as much space as possible in order to create different areas that will make their apartment look and feel bigger.
Does this sound familiar to you 🤔? Then, you are in the right place. Keep reading our handy guide to discover five great – and inexpensive – ways in which you can use studio apartment dividers to achieve this.
Sliding partitions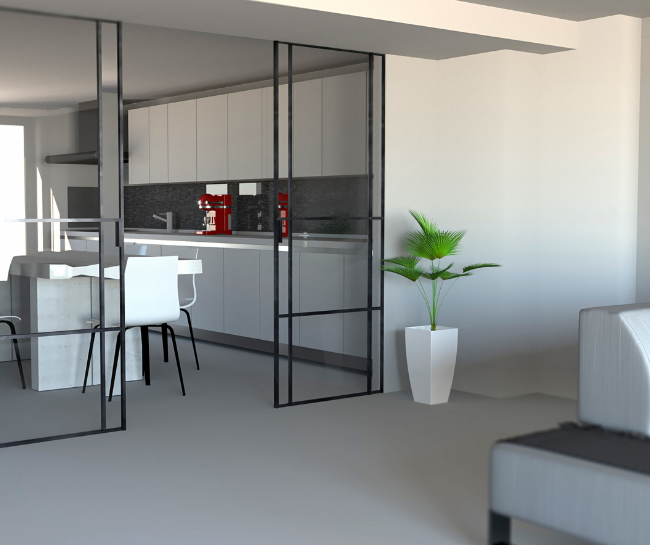 One of the most traditional ways to section off a small space is by using sliding partitions. The great thing about sliding partitions is that they come in so many different shapes, sizes, styles, and materials, that you are bound to find exactly what works for you.
For example, you could opt for wood sliding partitions, glass sliding partitions, or even metal ones. Free-standing sliding partitions are great if you are not planning to stay in the same apartment for long, as they allow you more flexibility and are a lot more portable.
The type of partition that you choose will also depend on which vibe you are trying to achieve, on whether you want your partition to match the rest of your apartment décor, or if you are aiming to create a sleek and stylish clash.
Partition shelves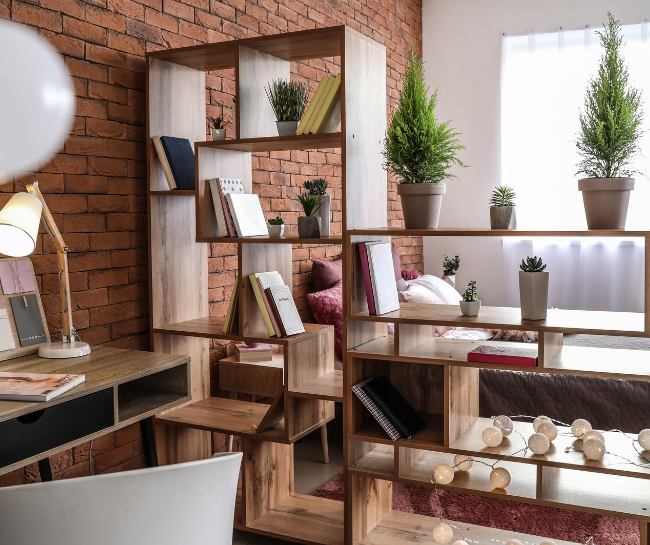 Storage is often a bit of an issue for those who live in very small apartments. But what if you could use some stacked shelves to build a wall that separates two areas of your studio?
This is a fantastic idea, as it allows you to store anything you like while at the same time creating a barrier that gives you the illusion of having different rooms in your studio apartment. Result!
Bookcase partitions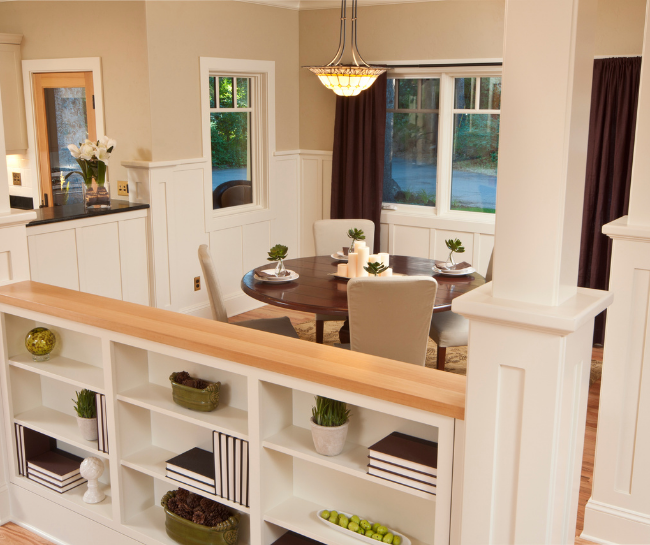 Do you love books? Do you need more space in your apartment? Then, why not combine business with pleasure and use your bookcase as a room divider?
💡 Bookcases and bookshelves can be a great, stylish, and affordable way to divide a room into different areas!
Partition curtains
For something a bit more subtle – and stylish – how about using partition curtains to create more space in your studio?
You could install rod curtains, which are a bit easier compared to other types of curtains and can be attached either to the ceiling or in between walls.
One of the best things about partition curtains is that they can allow you to add a splash of color to your apartment, while also being super-easy to open and close as you wish.
Plant walls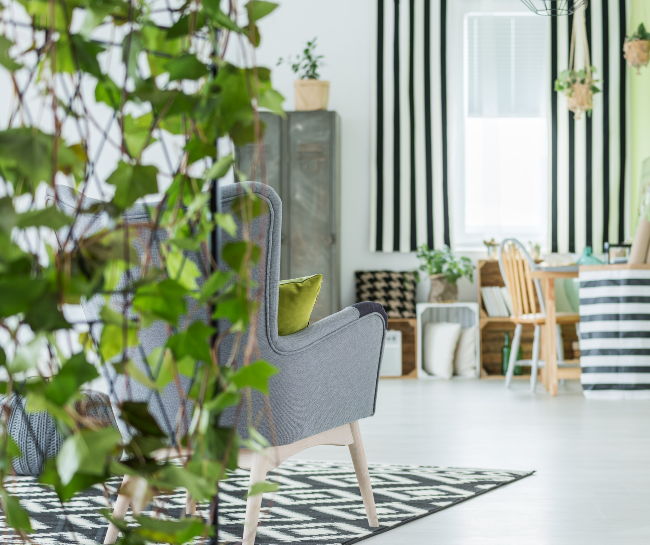 If you are a lover of plants, then using them as room dividers can be a fun, colorful, and healthy way to achieve more space.
You'll likely need a few stacked shelves, or you could opt for indoor climbers and hanging baskets and place them on a free-standing sliding partition.
Create more space in your studio apartment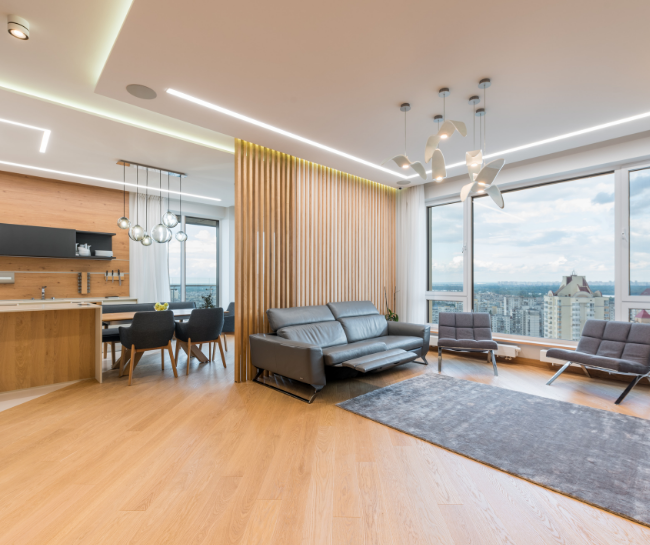 Carving out some extra space to transform your tiny studio apartment into a bigger place is possible, with our studio apartment dividers ideas.
Not only will these enable you to section off parts of your apartment to create different rooms, but they will also allow you to express your style and personality with plenty of décor options.
Would you like to discover even more life hacks to make the most of your small apartment life? Check out the rest of our blog articles!
Looking for more ideas to spruce up your bathroom space? Check this out!

3 Fun Ways to Update Your Rental Apartment Bathroom
We would like to hear your thoughts! Share it in the comment section 😉