Smaller houses are becoming more popular, particularly in densely populated regions. As land prices skyrocket, many housing developers reduce the size of the home or apartment they build to offer a much lower price. Luckily, this issue inspires many furnishing architects to construct versatile, space-saving houses. Moreover, many interior design specialists shift their focus to beautifying small spaces. They make any little area seem much larger with simple decoration ideas, and the flooring is among the simplest methods of creating a sense of a bigger space. 
In addition, light and bright-colored walls help provide the illusion of more space. Meanwhile, adorning your floor with the most appropriate hue allows you to have more mileage out of the optical illusions created by your floor. This article will give you ideas on what color floor is best for small rooms.
The best floor color for small rooms
To achieve the best outcomes for your tiny area, here are a few examples of the most pleasing floor colors that may make any room seem bigger.
White marble flooring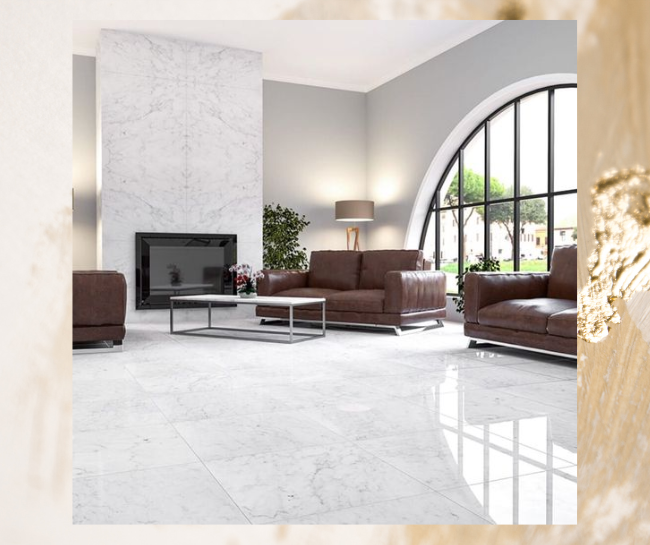 This is the number one pick for flooring when decorating a tiny space. As you may well know, the white element is ideal for making any little space seem bigger. This hue provides a crisp and clean appearance while also reflecting a lot of light, which is very important in small rooms.
💡 It requires more upkeep and is more prone to damage than ceramic tile and other types of natural stone.
Cream tile flooring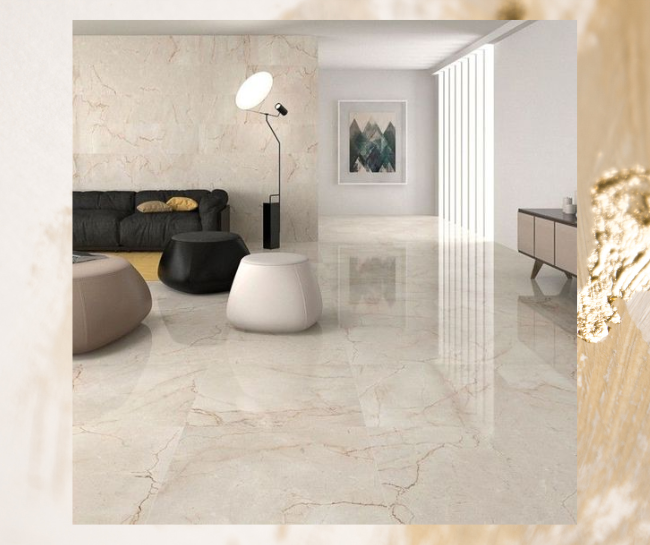 A cream achieves the same benefits as the previous ones but with a warmer and softer appearance. As a result, it's the ideal flooring for anybody seeking to make a comfortable and peaceful setting while also making the whole area seem more significant. The cream, being a neutral hue, may be readily mixed with any other color. This type of flooring may also be used with any home design style, from traditional to modern.
Natural light wood flooring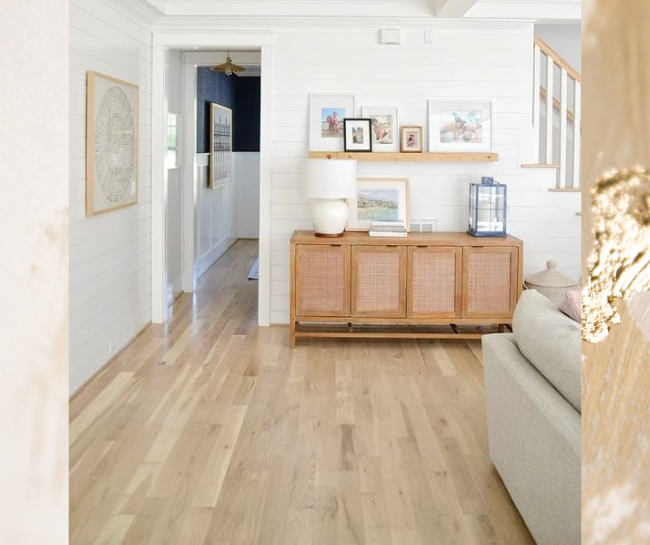 Light cream wood is one of the greatest possibilities if you choose wood flooring over tiles. This hue is available in various hardwood flooring types, the most common of which are oak, bamboo, maple, and pine.
Dark brown wood flooring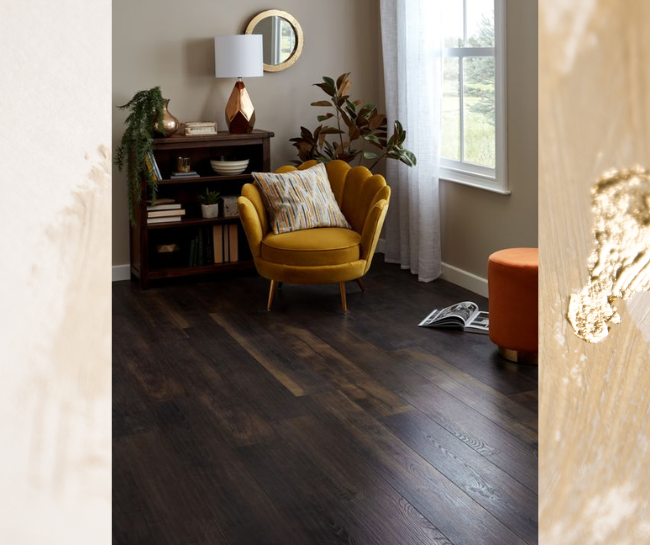 You may utilize any brown-colored wood for your tiny room flooring, even if it isn't the best choice. However, it is critical that you select those with excellent shine and reflecting qualities. One thing to consider is getting brown wood flooring with as little grain as possible.
What makes dark hardwood flooring so appealing?
💡 They are natural items with natural variety; there are no recurring patterns of phony imitation wood looks. They're comfortable to walk on. They work well in larger/open-plan environments.
Black marble tile flooring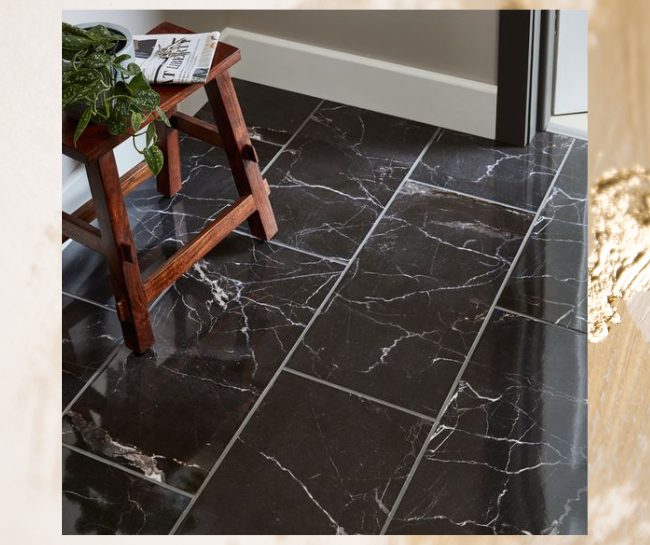 Bright or light colors are usually appropriate for any tiny environment. However, you may choose any deeper hue, and if you like a darker flooring color, black marble tile is the best alternative. A black marble tile flooring often has a high gloss coating and lights, making it seem nearly mirror-like. When selecting a floor for a small space, the mirror quality is the most significant and vital consideration.
Do dark floors make a room look smaller or bigger
Selecting a darker color palette for your flooring is sometimes considered to create a space that seems smaller. This is because bright colors reflect light while dark colors absorb it. Hence, dark colors make a place seem smaller However, you may be shocked that dark wood flooring can also assist in making your area seem larger. Darker flooring creates an attractive atmosphere and opens up a room.
Whether you pick rich or softer dark colors, both offer benefits in terms of increasing the look of a space. Dark wood is not anything to be terrified of, and when combined with the correct cooling tone of the wall color, a room may look much larger than it is. Moreover, while dark shades on the walls trap illumination that makes the room appear smaller, dark flooring may assist open up a space.
💡 Dark floors have various advantages over lighter floors. They absorb rather than repel sunlight, making them less susceptible to fading. This is especially useful if the room has huge windows or skylights that allow in a lot of light.
Should floors be darker or lighter than walls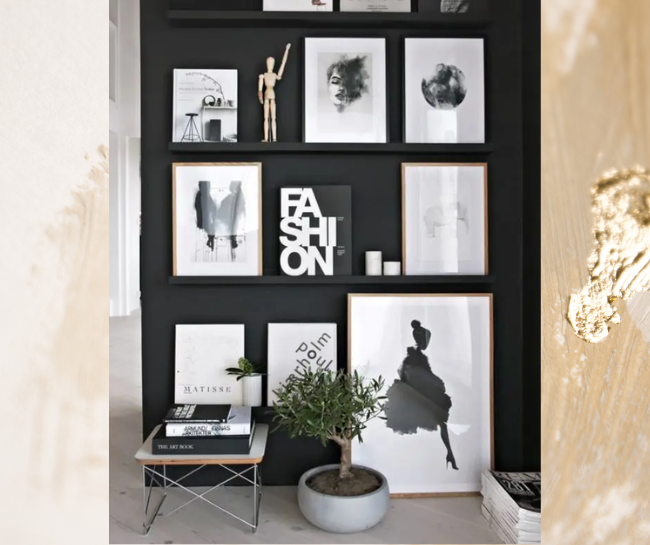 The color of your interior walls and floor may significantly influence how your property looks. While dark hues make the house seem smaller, bright colors make the area appear larger. Meanwhile, complementing darker flooring and lighter walls may make a space look bigger and more spacious. And when done appropriately, dark flooring can improve a room and create the impression of elegance, as well as give the illusion of a bigger space. 
Moreover, dark flooring over light walls provides a stunning visual effect and a timeless setting for your furniture and decoration. When the color difference between floors and walls is stark, the elements of each shine out and are accentuated in the area, wherein light walls help a space seem more spacious and airy. As a result, matching dark floors with light walls creates an outstanding contrast, balances out the dark flooring, and makes the space more spacious.
What color floors make a room look bigger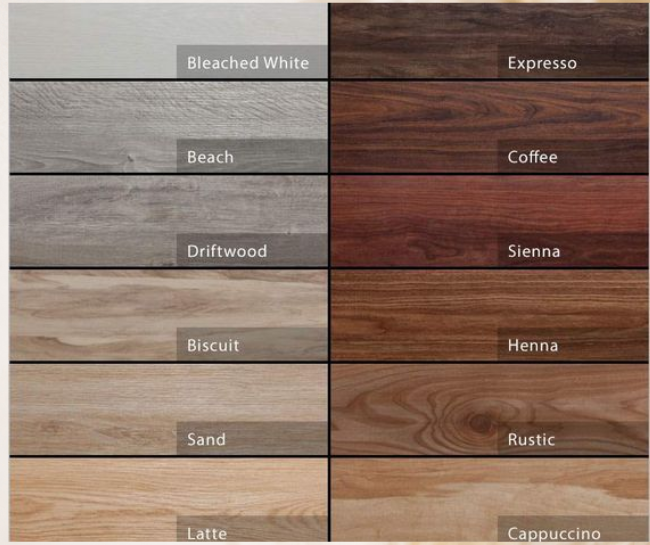 Experts say that both dark and bright floor colors could make your space seem larger, and everything is dependent on how you design the rest of your space. You can choose a similar light-toned hue, whitewashed hardwood flooring, or a cream-colored carpet to make the area appear larger. To get the most out of your light flooring, mix it with brighter walls and plenty of illumination fixtures.
Moreover, darker options, like rich walnut hardwood flooring or chestnut brown carpeting, can dramatically affect the area without creating the impression of being tiny, dreary, or uninteresting. If you combine dark flooring with cooler tones, you create a pleasant environment. In addition, mixing a darker floor color with a lighter ceiling may make the area seem larger. This method adds height by letting the ceiling seem and feel taller.
Whether you want a tile, marble, or carpeted floor, the best color to make your space seem larger depends on how you complement colors in your space and how well you design your room's furniture. You can complement darker flooring with lighter walls or lighter flooring with brighter walls. It all depends on how you want your space to look and what design gives you comfort. 
Read Apartment Rules: Can You Drill Holes In Your Apartment