Do you want to know how to add extra lighting to a room in apartment? The calm and privacy of a room are unrivaled in apartment life, but with limited square footage and less total natural light, effectively lighting your solo space may be difficult.
You finally found the ideal apartment with huge windows and lots of natural light. However, even the biggest bay windows cannot keep your property bright when the sun starts to set. That is why investing in nice light fixtures to help design your apartment and keep it glowing all year is crucial.
There are several ways of improving the lighting in your apartment, whether you add a few more lamps or get artistic with hanging lights. Continue reading to discover how to add extra lighting to a room in apartment.
Can you install lighting in an apartment
It might be challenging to know what you can install or modify while renting an apartment, and one typical question among renters is, "Can you install lighting in an apartment?"
In most cases, you can install or modify the light fixtures in an apartment as long as you install the new original fixtures before leaving. However, property owners have different policies, so always inspect your lease before making significant changes.
Moreover, keep in mind that investing in quality lighting will significantly impact the overall feel and look of your space. If your landlord enables you to add or replace the lighting and light fixtures in your apartment, this may be a terrific way to make it more comfortable and appealing.
How can I add light to a room without wiring
Thinking about updating your apartment's lights but not sure whether your DIY talents include electrical wiring? The solution is basic: replace the lights, not the wiring. Several lighting without wire solutions may easily improve the appearance and feel of your living area.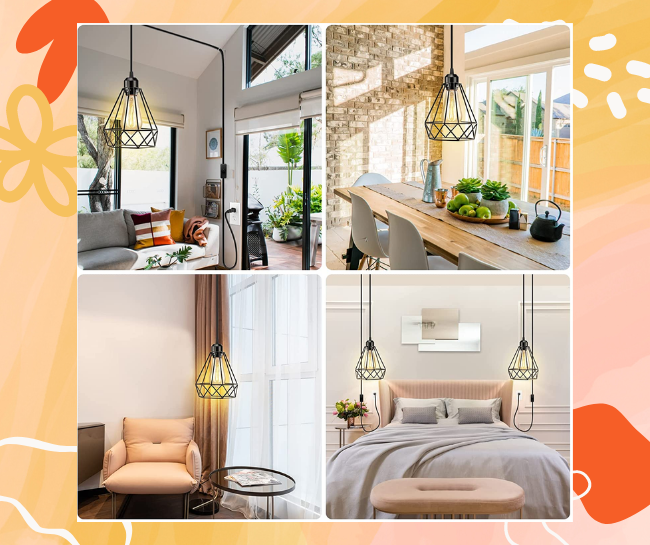 Look for plug-in pendant lights if you want to put a ceiling light without running wires. These single lights dangle from the ceiling on a wire and connect to a nearby socket. Plug-in pendants are the ideal replacement for old lights since they provide the appearance and feel of contemporary lighting without needing a single cut into the walls. They also improve job illumination and are simple to scale to where you hang them.

Lamp shades and light bulbs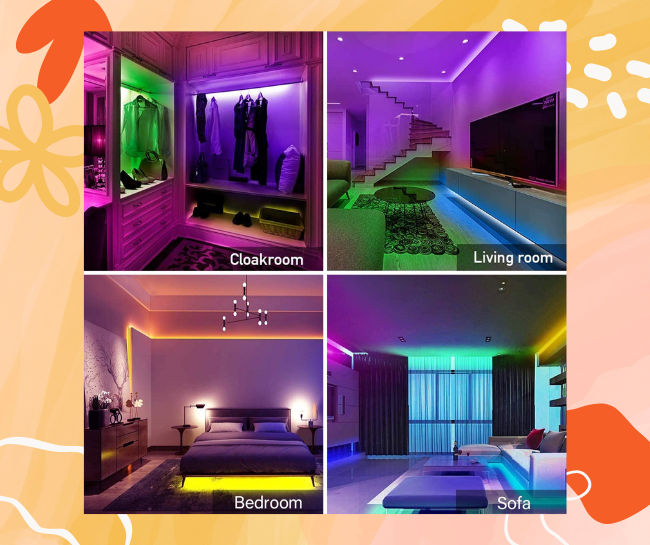 💡 Begin with something small, such as replacing lamp shades or light bulbs. Colored bulbs are available in various hues, including red, blue, green, yellow, amber, orange, and pink. Of course, any home design shop will have a far bigger assortment of colored lamp shades.
Do you want to take it a step further? Consider investing in a color-changing LED light. You may regulate the bulb's brightness, trigger various effects, and even alter the color of the light using a Bluetooth-enabled smartphone whenever the whim strikes you. Small modifications like these may significantly influence how your apartment feels.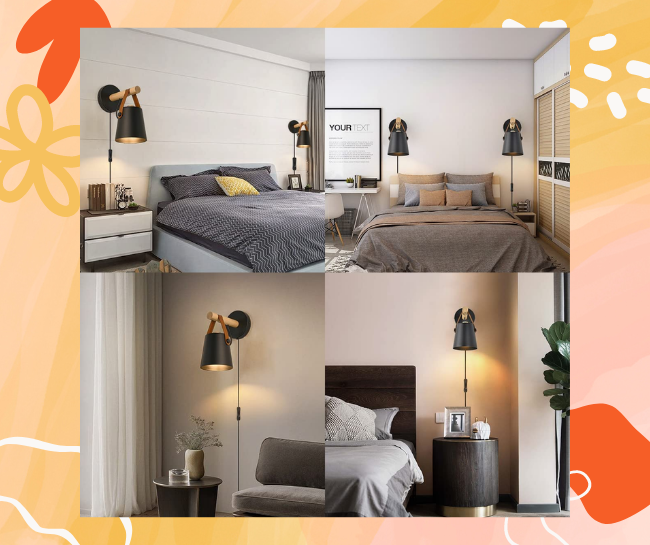 Plug-in sconces are simple to install; if you can hang a poster, you can install a plug-in sconce. Wall-mounted lighting may enhance the symmetry and visual appeal of any space in your house. Concealing the chord that hangs down within a thin metal tube extending from the lamp to the outlet gives this light a more permanent appearance.
How can I add more lighting to my bedroom
Apartment residents recognize the difficulty in selecting light fixtures that meet challenges such as a lack of natural light and limited floor space. See the following ways how to add extra lighting to a room in apartment.
String extra lighting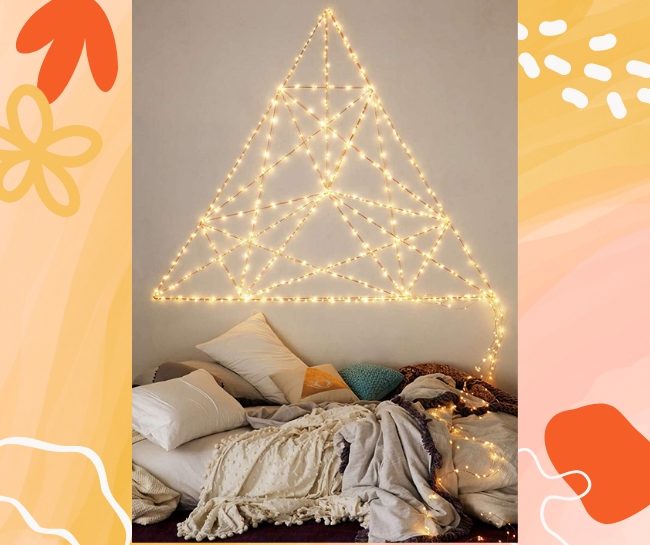 If you still need extra light after installing the lamps, try purchasing fairy lights. While you may identify this illumination style with the twinkling lights surrounding a Christmas tree, some choices seem far more sophisticated.
Additionally, string lights with huge bulbs, silver or black string, and a sleek contemporary aesthetic are now available from manufacturers. Purchase a stylish wooden ladder and wrap it in string lights, place your pyramid shelves in the corner and cover the item with string lights, or wrap them around a window.
Use mirrors to maximize lighting
If you don't have much space or money for new lighting, add a few mirrors to your renting area. Mirrors pushed against the walls will not harm the drywall and reflect light from lamps and other house lights.
💡 Mirrors provide the appearance of extra lighting sources while also doubling the quantity of light that bounces throughout your residence. Larger mirrors should be placed next to a floor lamp, while tiny wall mirrors should be placed close to end tables with a light source.
Hang lightweight fixtures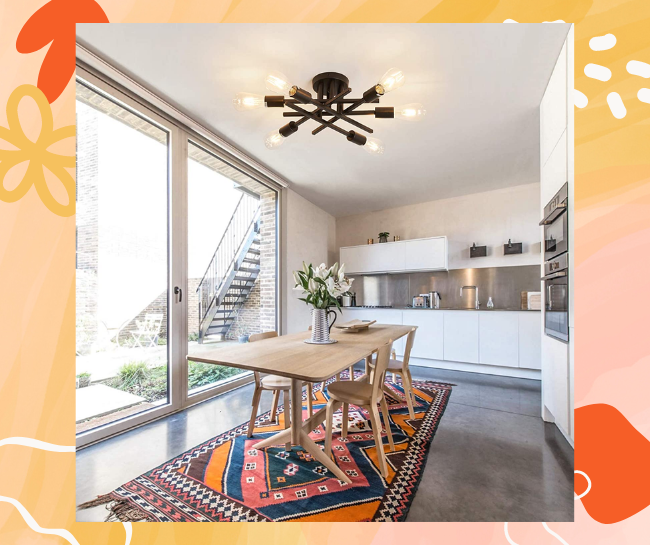 You may adjust your rental area to make it seem more like home. While you may not want to install a chandelier in a location you'll only be living in for a year or two, there are lightweight lighting solutions that you can hang from the ceiling to help transform a bedroom.
Moreover, look for some artistic ceiling lights with black or metal hardware. Battery-powered solutions make it simple to install anywhere, eliminating the need to deal with wiring concerns. In addition, your guests will appreciate this one-of-a-kind and romantic lighting during your next dinner party.
Brighten up corners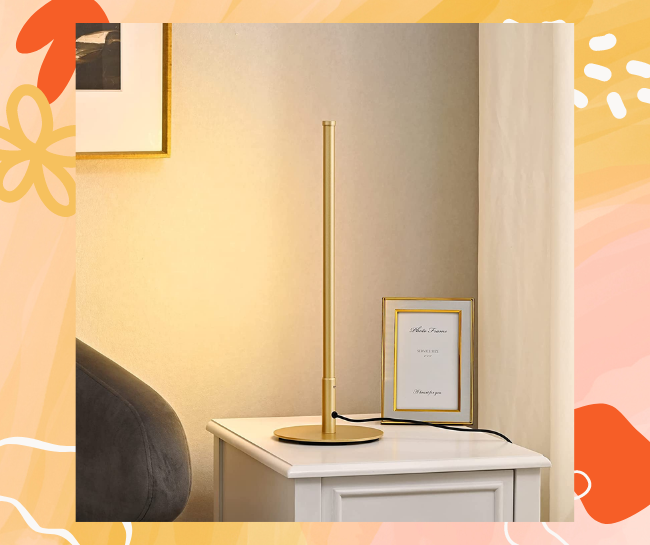 Light up gloomy nooks to add dimension to each space. This will draw attention across the room, making it seem bigger. To avoid disrupting the flow of your other décor, ensure the fixture fits nicely in the room.
Furthermore, corner lighting should be gentle and warm. Although useful in busy places, harsher light is useless in a corner and may bring too much attention to a part of the house that isn't supposed to be featured.
Space out light sources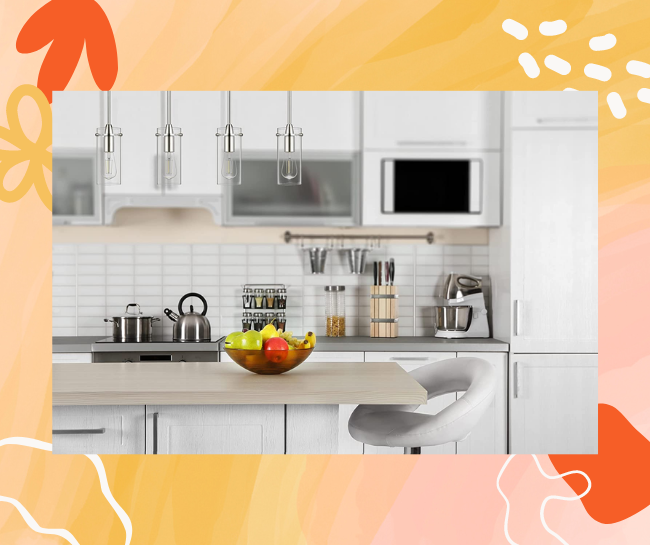 Take a moment to evaluate the arrangement of each thing now that your area has several floor lamps, a couple of strands of fairy lights, and some giant mirrors. For example, don't place all of your lights in your living room while ignoring your dining nook. Instead, distribute your lighting fixtures evenly. In bigger spaces, place at least one light source in each corner.
Highlight what's important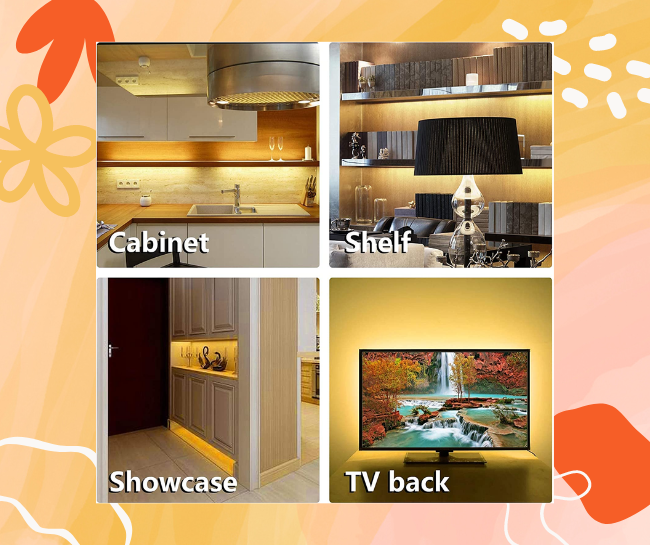 Backlighting is another excellent method for drawing attention to significant technological items, furniture, or art. Spotlights on the most beautiful things in your house may make your flat seem polished without any effort. Installing tiny light fixtures behind an object illuminates its silhouette from behind, attracting the viewer's attention.
💡 Lighting your new apartment room should be at the top of your move-in checklist. If you fail to illuminate your apartment room properly, you will quickly learn that you cannot appreciate all of your gorgeous décor in the dark. To help you out, we have included how to add extra lighting to a room in apartment above.
Don't forget to share your thoughts and read one of our blogs: How To Decorate Bathroom Floating Shelves